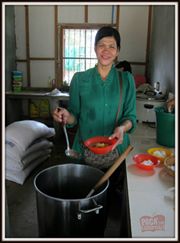 Pov Sreytouch from Cambodia
Head Chef
Our experienced and hardworking chef passionately prepares and serves lunch to the students at ABCs and Rice on a daily basis. Sreytouch designs the majority of the lunches to account for seasonal produce and the project's nutritional goals. She brings a tenacious work ethic and a roaring laugh that fills the kitchen with a jovial buzz.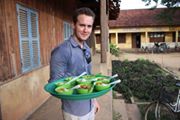 Paul Burgum from Australia
Operations Manager
Paul is 30 and has been living and teaching in Cambodia since 2013. Today his role is to carry out and report the ground operations of the food project such as variable budgeting, purchasing, and inventory to ensure financial feasibility and accountablity. He also overseas the nutritional goals of the lunch program whilst coordinating with our partners in the community.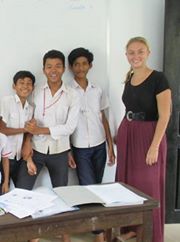 Tine Bols from Belgium
Financial Controller and Administrative Director
Tine is 29 and extremely passionate about the power of education. She has been teaching English whilst developing curriculums, exams and teaching resources in Cambodia for almost 4 years now and shows no sign of slowing down. Her role includes but not limited to financial management as well as online marketing and fundraising.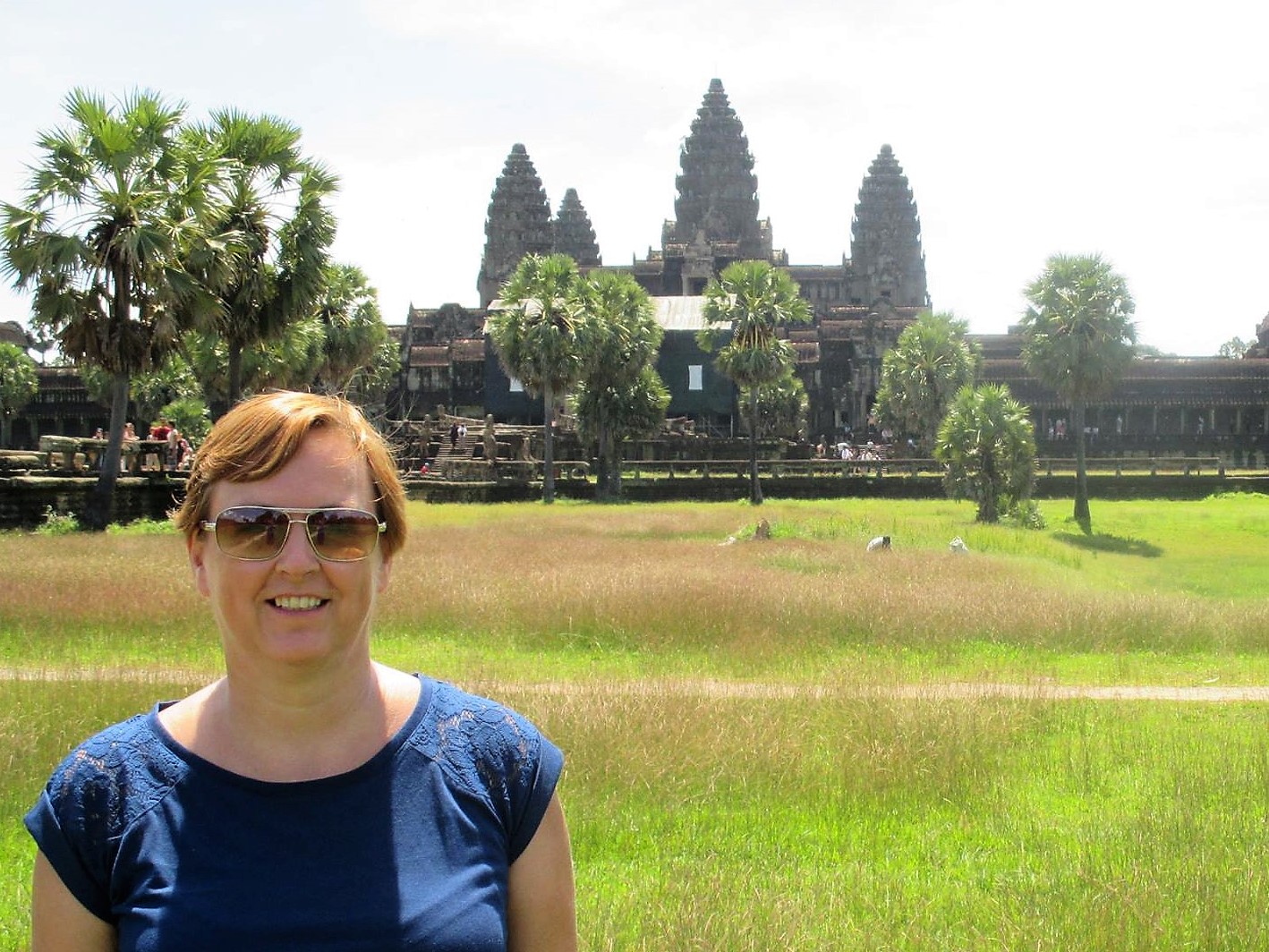 Hilde Geerts from Belgium
Overseas Fundraising Coordinator
Hilde has been an integral part of our operations from the beginning and has actively organized numerous fundraisers and merchandise sales in her local community to support the ongoing operations of Pack The Essentials. Her enthusiasm and dedication to nutritional development and education in Cambodia make her an invaluable asset to the team.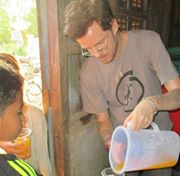 Michael Myrseth from Sweden
Michael is 31, holds a Masters Degree in Education and formally worked as a journalist. He has been fundraising tirelessly, to direct much needed support to local communities since he arrived in Cambodia. Michael has and always will, strive to ensure complete accountability for all funds received.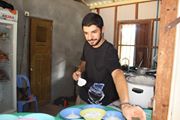 Luis Sanches from Portugal
Luis is 22 and never fails to bring his energy and passion into our kitchen. He coordinates the preparation of all meals and volunteers his spare time; teaching computer classes at one of our partner schools twice a week. Back in Portugal, he is undertaking a degree in music.